RCMP in High Park
Freddie, Marshall and myself took a little spin through High Park last night.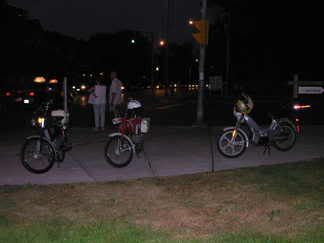 We finally got to see Marshalls purple Puch. It's lovely. The colour doesn't really show in this photo, but it's a beautiful, rich purple. It's one clean bike!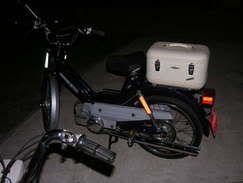 Then we headed over to the 7-11 for some yummy slurpees. A good little get-together.