I'm back!
So I got back at about 7 this morning. I had a great trip, lots of mopeding around Elkhart and hangin out with the Motion Left Folks. They've got a great shop, and you all would die if you saw their moped stash!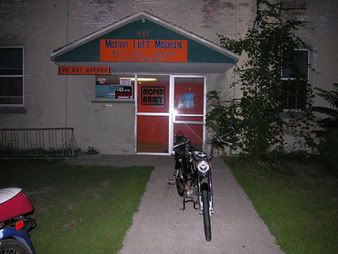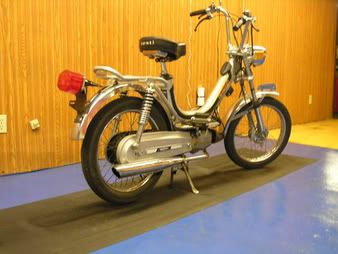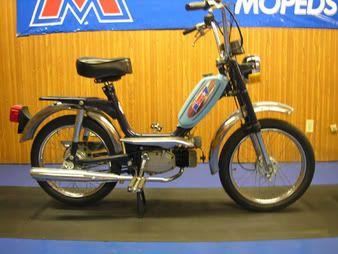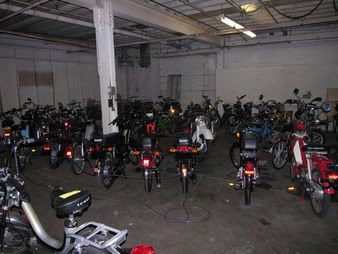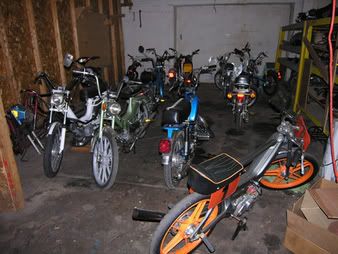 Leah
was kind enough to lend me her gorgeous 1980 Testi for the time I was there, so I explored Elkhart on it. It's an amazing bike, and I was kinda sad to leave it there!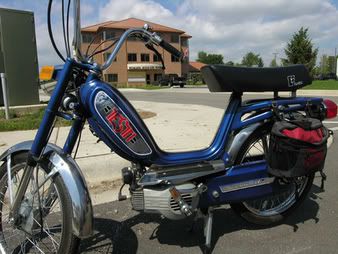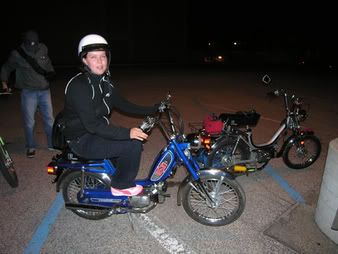 We went on a few great rides. The best one was the last night that I was there, but I didn't take any pictures of that one. This is from the other night when a few of us went geocaching in Elkhart.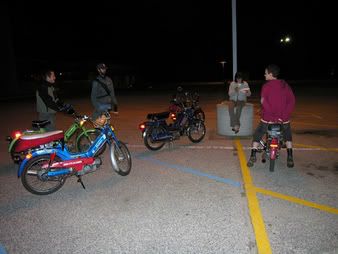 Bryan rode this one, Geri's bike, that night, but he had to take it back to the warehouse 'cause it was acting up. When he rode it away it was blowing sparks outta the exhaust!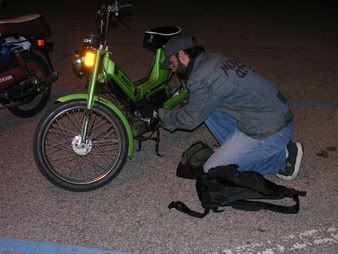 We also hung out in Detroit and Ann Arbour for a while, where I met some of Noivy Lef and the Guns. The whole thing was a blast!
I want to say thanks so much to
Bryan
,
Leslie
and
CJ
for putting me up all week, I had an amazing time.