Meet the newest.........
.........addition to my fleet! It's a 1960 Norman Nippy. I found out about these a while back, and thought they were the most wonderful little bikes. They just seem so, well so, so British. Everything about them. I never even dreamed I would find one in North America, but here we have it, my new Norman Nippy!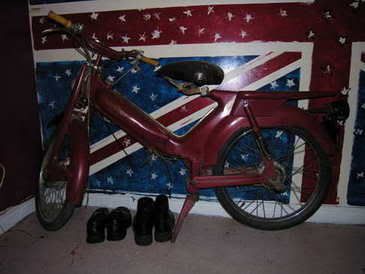 It has no engine, but I'm not worried about that. There are clubs in Britain who can supply parts. I'm keeping this one in the house! No rain on my Norman!! Can't wait to bring it home tomorrow and shine it up. I'll post a better picture then!