Toy Moped?
So I was walking down Queen St. on my way home from work this evening, and I noticed this in the window of
Commute Home
. I'm guessing it's an old childs toy? It's only about two feet tall. Or some crazy old moped? Haha, who knows? Although it does seem to have some parts that would make it go. I'm not sure. The store was closed so I couldn't go in and look at it.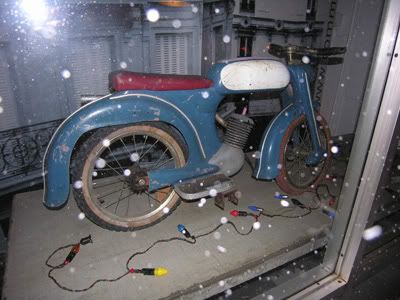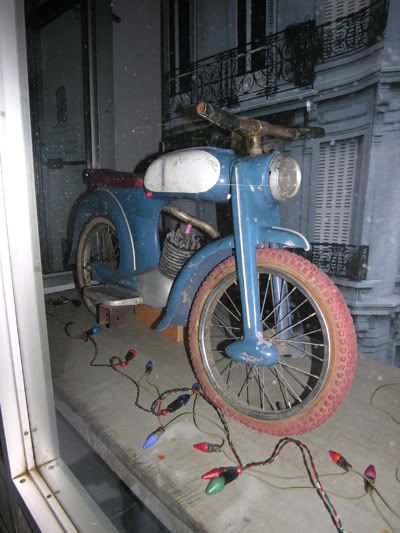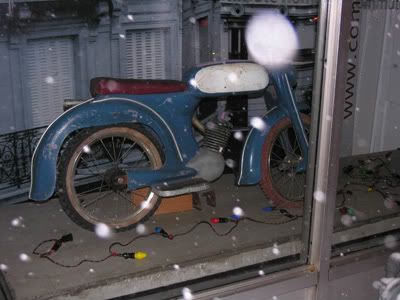 Anyway, I figured some of you guys would get a kick out of it. It's neat.