Bad news
Sorry to report horrible news, but our friend Dave Ireland has had his Honda PC50 stolen right from his front step.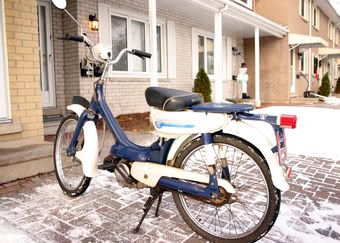 He's in Waterloo, so anyone reading this who lives in the 519 please keep an eye out for it. And just in case the jackass who took it is reading this, we will all be keeping an eye out up here as well.If anyone sees anything, please
email Dave
or call his cell at 519 577 6562.