The Quest for Fire Ride!!
Well, the 1st official RCMP ride of the season is over! Named the Quest for Fire ride, it was awesome. We had a great turnout, a few regulars were missing but we had a lot of new faces and a lot of fun. A few minor (?!) setbacks as always, but all in all a great day.
We started off at Squirly's as always; here's the infamous David Coates in his uber-suave pose.
Great turnout!
Then, the problems started!!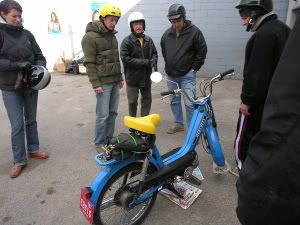 Ahh, there's the problem!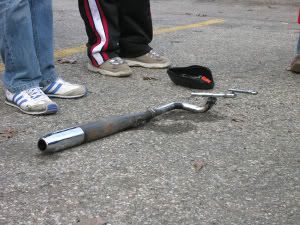 So, what's the solution?
Fire in the middle of High Park is the solution!!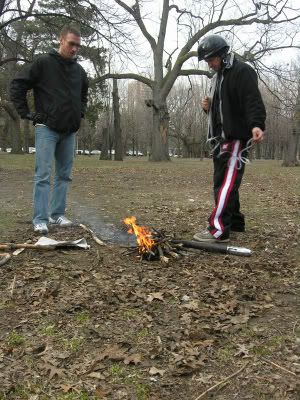 So we stole a little fire from a family and scared them off.
Then we wait.
Julie's orange Motobecane.
My new love, David's Grande.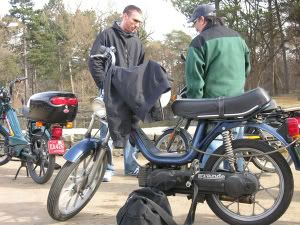 After a little fire dance, all the crap seemed burned out of Ilya's pipe.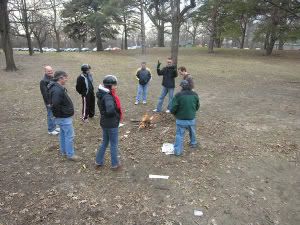 A picnic table served as a nice workbench.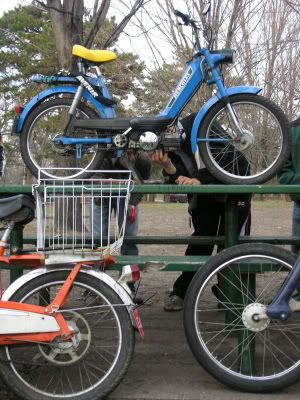 And then we rode a bit more and went home. Poor Ilya's bike messed up again on the way home, so we reconvened at my house and then we all went on our merry way.
WRENCH DAY NEXT SUNDAY!!!