Best Ride EVER!!
Today was the 2nd annual Alpha Scoot, the rally put on by the Toronto Vintage Scooter Club. They invited the RCMP and so four of us went out today. Holy crap, it was seriously like the most fun day I've had in forever!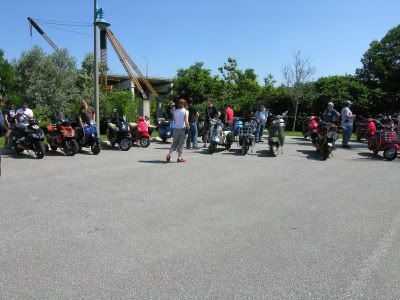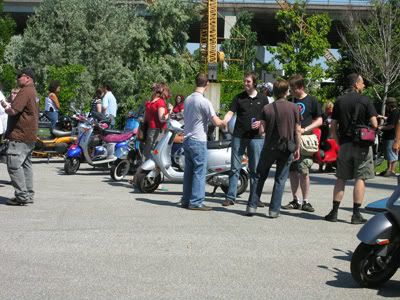 There were 77 (Bruce's count) scooters and 4 mopeds. We met at a pub near Cherry Beach and hung out for a while meeting everyone and stuff, then went on a wicked ride. Everyone was so cool, really nice people and it was great to be in the middle of the ride.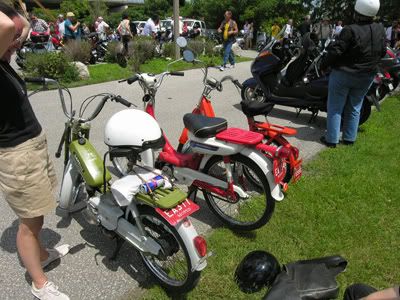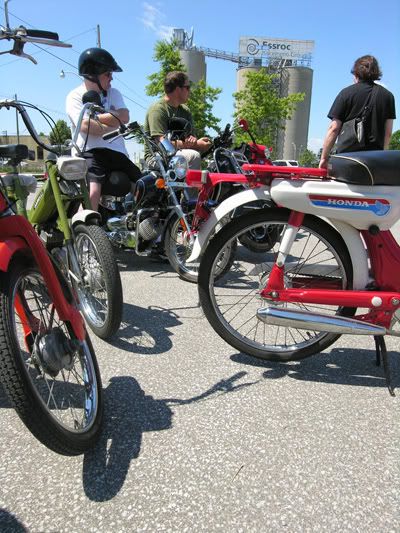 Whether I looked in front or behind, all I could see was scooters. It was awesome. Plus it was the first time we saw Stan's fancy new paint job in person, and it looks sweet!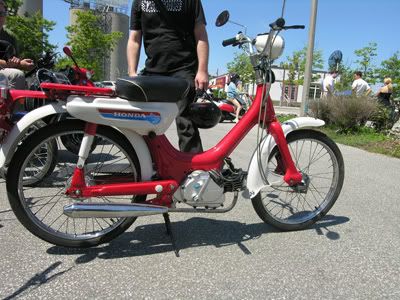 After the ride we came back to the pub and had some lunch, then it was time for the scooter gymkhana, which yours truly won third place in on a moped! I might have done better but I had a penalty for doing it on a moped:)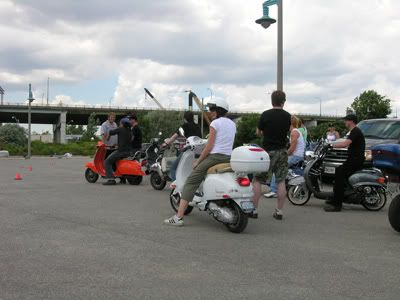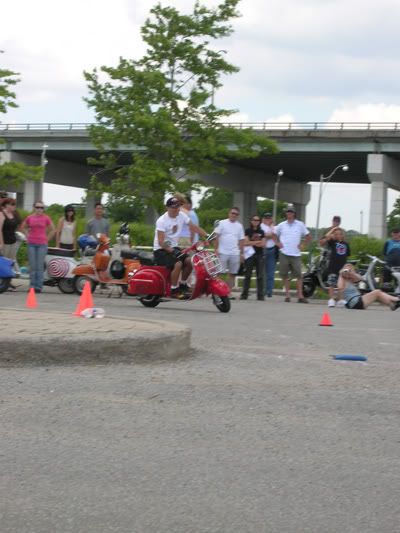 Then they gave out prizes for best restoration, is that heap safe, etc. These guys are the winners.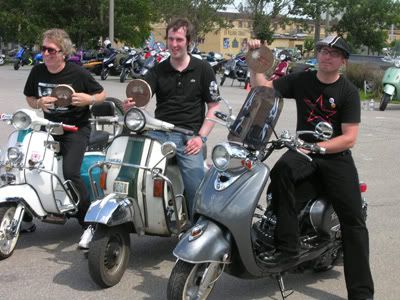 All in all it was a freaking awesome day. We met some cool new people and saw a ton of cool bikes. It was great! Makes me hope even more that I can go to the Grand Rapids ride (which I think I can) because if it was so awesome to ride with all those scooters, I really can't wait to ride with a shitload of mopeds!