Successful Wrench Day!
The 1st RCMP wrenching day was a huge success. We had lots of bikes and it was really fun.
Here's some of the bikes that came out.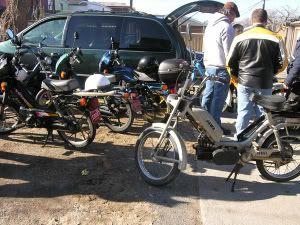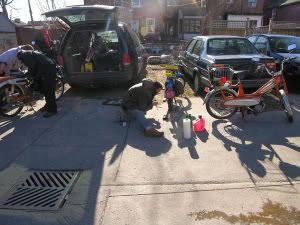 The Jawa that I've had sitting in my house all winter after it sat outside getting snowed on for years.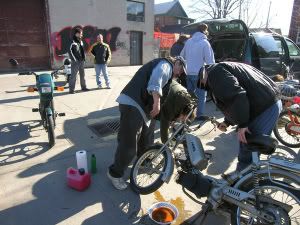 When we finally unclogged the petcock this is the nastiness that came spurting out of the tank. It's about 8 years worth of old gas, rain and dead bugs. Pretty gross. Darcy, Bill and Brent got it running though and it's actually running really, really well!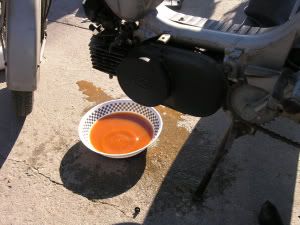 Julie and Zak's uber cute matching orange Mobys. (and Ilya working on his Sachs).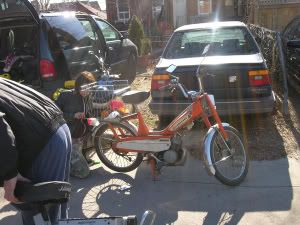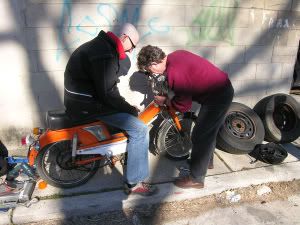 All in all it was loads of fun and I'm glad we did it. Super huge thanks to everyone that helped out with my Jawa, especially Darcy. And I can't wait until we do this again (still don't know what's wrong with the stupid HS50..............hint, hint!).
I love having a moped club. It's seriously, like, the best thing ever.